Four Ways to Celebrate National Hot Dog Month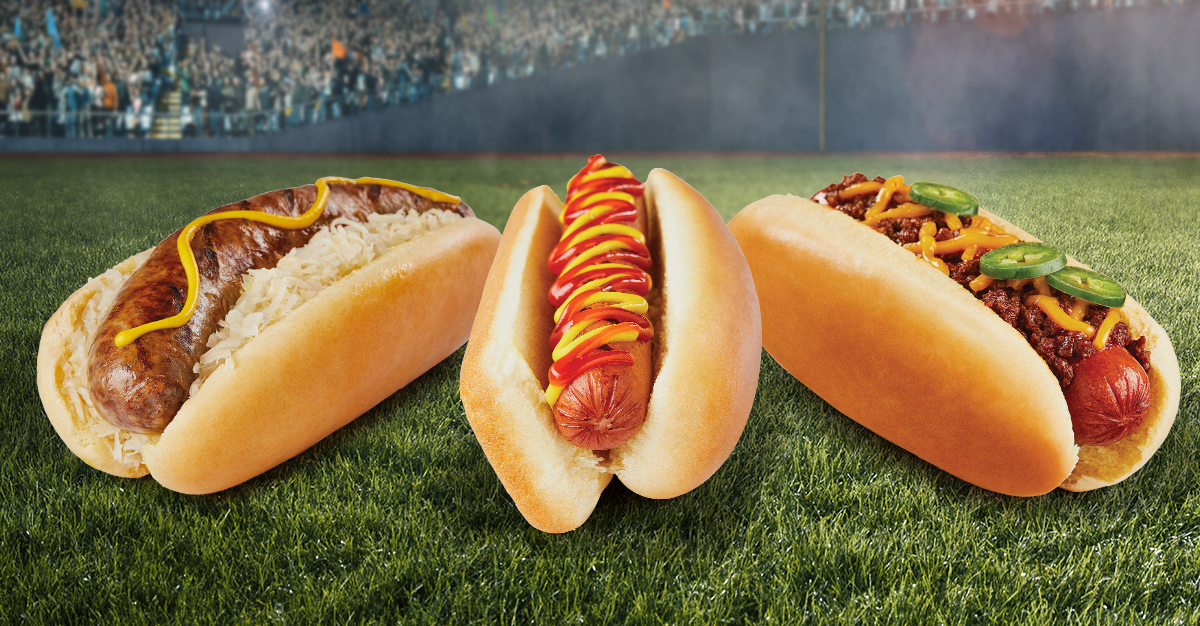 We've given you tips to celebrate National Hot Dog Day – but why devote just a single day to your favorite food when you can spend the whole month of July honoring it? Here are four ways to make every week of the month a celebration of the glorious hot dog.
1.      Start strong.
Brush up on your hot dog etiquette with these five tips.
2.     Get your swag on.
Show your hot dog love by doing more than eating them – wear them, swim with them, drink coffee out of them and more with this shopping list of hot dog swag.
3.     Bring the fam.
Let the kids in on the fun with a self-serve hot dog party. Set up your franks and Ball Park® buns, and then create a DIY bar with all the toppings – ketchup, mustard, relish, chili, cheese, corn chips, etc. – and let the little ones go to hot dog heaven. Because who wants to work on a holiday?
4.     Get a sitter.
Why should kids have all the fun? Send the little ones to their grandparents or get a sitter and throw a grown-up hot dog party. Same DIY bar idea – different ingredients. Think banana peppers, wasabi mayo, mango salsa, pickled carrots and caramelized onions. A few adult beverages (consumed responsibly) would not be out of place here.