Get the Game Day Experience With These Stadium Snacks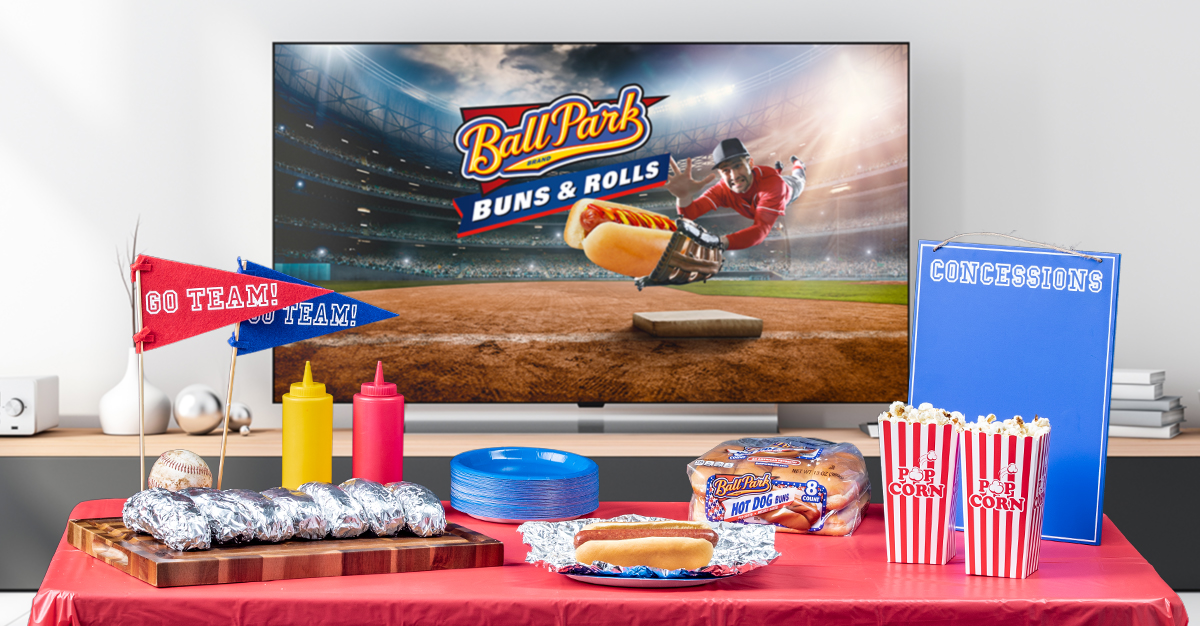 Baseball season is back! Want to feel like you're at the "old ball game," even from home? Hit a home run with these concession stand favorites that will bring the Ball Park® experience right to your living room.
Hot Dogs
"Gettttt yer franks" *hot dog vendor voice* stadium style with a homemade hot dog bar. You're your Ball Park® buns with the franks in foil, then line up your condiments and sauces – chili, onions, relish, mustard, ketchup, etc. – to top your dog. 
Salted Shelled Peanuts 
Ballparkologists say this savory snack has been a baseball tradition for over 100 years! (say, whatttt?) Buy shelled peanuts from your local grocery store and roast them in the oven at 350° for 15-20 minutes.
Buttery Popcorn
If you're a concession stand connoisseur, you know that popcorn is a game day food you can enjoy anytime, anywhere. Pop kernels on the stovetop with your favorite seasonings then scoop a serving (or two) into ballpark-themed popcorn boxes or paper bags.  
Tart Lemon Chills
No outdoor pastime is complete without a refreshing glass (or in this case, a plastic cup) of lemonade. Make a frozen version of this perfectly tart, yet sweet treat with this Food Network recipe.